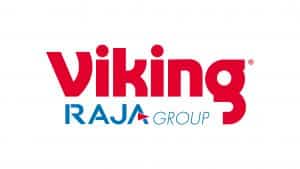 Venlo, The Netherlands 
27 July 2022 
Introducing An Post as a new delivery partner for Viking Ireland 
Viking Ireland, with the support of their third-party logistics provider Menzies Distribution, is pleased to announce An Post as their new final mile delivery partner. An Post is Ireland's expert parcels delivery company, delivering the highest quality postal service to every home and business in Ireland. They build and provide tailored delivery and returns solutions that work for their customers.
They are a trusted brand, with a network of 9,000+ employees and an unrivalled knowledge of local communities. An Post was voted Ireland's most reputable organisation in the RepTrak® 2022 report.
The partnership has officially been launched on 18 July 2022, with the logistics Director Simon Allan-Brooks making a visit to the An Post DPH (Dublin Parcel Hub).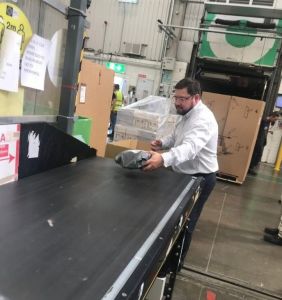 With this partnership, Viking is setting foot back into the Irish market and is pursuing its strategy to be a serious player in the Irish market.
"Our partnership with An Post aims to improve our delivery services and increase the trust we receive from our customers when providing them with the products they need," says Simon Allan-Brooks, Director Logistics UK and Ireland.
About Viking
As a leading expert in workplace solutions and products, Viking helps create great workspaces for everyone, everywhere.
Since 1960, Viking has been championing workplace transformation. Under the name Viking Direct in Europe, they first began assisting companies in their adjustment from paper to computer in 1990. Currently, Viking Europe operates in seven countries, and employs over 1,500 people at the European headquarter located in Venlo. Following their acquisition by the RAJA Group in November 2021, Europe's leading distributor of packaging, and a major player in the office supplies and furniture market, Viking is even better suited for everything the future holds.
Viking Europe
Darina Koning-Admiraal
Tel: +31 (0) 6 3100 4689
eu-communications@vikingoffice.eu
An Post Communications
Angus Laverty
Tel: 087-6867024