We 

care

 passionately about what we do, how we do it and the impact we have on our customers, the communities around us and our own people.
By 2025, we have a mission to help make the world a better place through three key themes which form the core of our corporate social responsibility strategy:
People, Sustainability and Climate.
Download: CSR Report 2022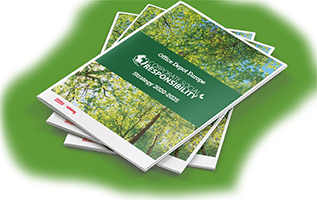 PEOPLE
We love giving back. That's why we aim to DOUBLE the amount we raise or donate to charity and non-profits each year. We will achieve this by increasing how we raise money and donate across our European business. 
At the same time, we will create more volunteering opportunities for our people so we will be giving 3,000 hours of our time to helping those who need it the most. 
The health and well-being of our employees and the communities in which we belong is at the heart of our way of working. We are proud to have created an environment where our people have access to training, support, safe working, and a work-life balance which enables them to live healthy lives. 
We also ensure the highest standards of compliance and governance are met so everyone is paid fairly and appropriately. 
We strive to improve our sustainability credentials. We will double the range of sustainable products we offer, and we have committed to even encouraging biodiversity at our sites across Europe by planting more trees and other plants. 
Our mission is to make a positive impact on our environments because we care about the footprint we leave behind – from planting trees and flowers at our sites across Europe to ensuring we use the right products. 
The products we use to service our people are sustainable and green and the packaging we use for our customers is sourced from sustainable suppliers of paper, pulp, cardboard, and wood products.
For us, sustainability is not just an empty promise
It is ingrained in our DNA through our motto: be green, buy green, sell green, tell green.
Be green
Reduce the impact, risk, and cost of our activities.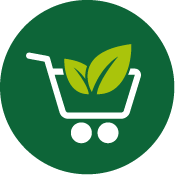 Buy green
Assess each product's sustainability credentials and increase our sustainable product range.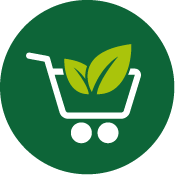 Sell green
Ensure customer focused ordering.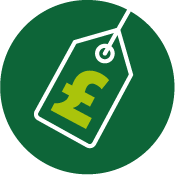 Tell green
Accurate and transparent communication of our environmental commitments and policies.
We care about the climate, so we have pledged to cut our carbon emissions by 40 percent by investing in energy-saving measures. We will also reduce our waste with initiatives like electric car charging stations, recycling rainwater and carbon offsetting. 
Why are we doing this? We look at the big picture when it comes to our social responsibility and being a good steward of our environments. We know the impact we have locally will have a ripple effect globally. 
And we do not just stop at our workplaces. We also seek to work with partners who share our passion for good corporate citizenry and making a positive impact on the world. 
Of course, we know there is much more we can all do to be better stewards of our environment.  
But we are committed to taking action to raise our standards and the standards of everyone we work with, to deliver on our promises and make the world a better place.